Why "Paani" Project
RCC platinum trust has been working on social causes since its inception. The trust is associated with the supply of clean drinking water at schools by installing RO plants. For a "Healthy India – Healthy Children are the future "and for a child to be healthy clean drinking water is necessary. To fulfil this need, we started a project under the name "PAANI", which means water in Hindi.
Current Situation
Currently, availability of clean drinking water is quite grim World over. In India about 77 million people lack access to clean drinking water though, being their birth right.
The World Bank estimates that 21 percent of communicable diseases in India are linked to unsafe drinking water and the lack of hygiene practices. Further, over 500 children under the age of five die each day from Diarrhea in India alone.
Despite India's booming economy, water insecurity and poor water quality remains a major cause of child mortality and morbidity, especially among the poor. India lost more than 600,000 children under 5 in the year 2010 due to WASH (Water, Sanitation and Hygiene) related diseases like Diarrhea and Pneumonia.
Many cities in India has been facing a water crisis since long, and barring the elite schools, the rest face a severe shortage of clean drinking water – not only in the school premises but also at home. Children fall sick due to dehydration or having drunk contaminated water, they become prey to several waterborne diseases.
A report states that 80% diseases are caused by unhealthy drinking water. There is a large section of the society which drinks only tap water, risking their lives with different deadly contaminants present in the drinking water. The contamination and hardness of water are the major issues which need to be addressed. Most often children suffer from non-availability of pure drinking water due to less immunity. The best way to routinely provide pure drinking water to children is to install RO plant in their schools. Usually, government run or government aided schools run short of good resources to provide pure drinking water. Through PAANI project the Trust plans to install RO plants at as many places and in as many schools as possible. Currently, the Trust is installing plants in and around Chennai city and wishes to expand its operation in other parts of the country too.
Why Schools as focus area?
Children are the future of India. More than 50% of the children spend their childhood below the poverty level, under very unhygienic conditions. Schools are a respite to them, where they get mid day meals, a program where all the school children in government schools get a one-time meal. The government has taken steps for kerbing malnutrition among these children, but it was also necessary to look into the aspect of providing them with a clean drinking water. RCC Platinum Trust initiated PAANI project to cater to this need by installing RO Plant. The objective of this project was to reach as many children as we could and schools were the obvious choice.
77 Million
Indians lack access to clean water.
21%
Communicable diseases in India are linked to unsafe water.
328
Children under the age of five die each day from diarrhea.
The Trust has adopted the social cause of providing clean drinking water through RO based water purification plants in schools. Addressing the scarcity of the basic necessity of drinking water for the under privileged school going children in India, with the first state as Tamilnadu.
Advantages of an RO Plant:
Wherever the "supply water" or "bore-well water" quality is not very good, our RO systems can have dramatic effect on the quality of schooling:

RO Plant will filter the raw water (from supply or bore-well) and deliver pure RO water directly to the overhead water tank.

99.99% of bacteria, virus, cysts etc. will be removed. So, pure and clean drinking water come out of the taps to be used by the children for drinking.

Your taps and other bathroom fittings will stop rusting or getting white/black scaling.

Water will become super-soft.

Water pipes will not clog due to calcium scales.

Less soap will be required to lather.

Skin problems would disappear.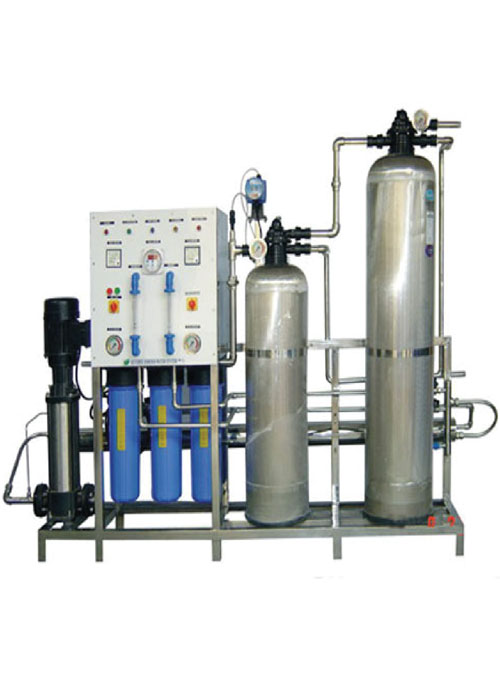 We Herewith Extend our Sincere thanks to your for providing the R.O. Water Purifier which is in good working condition and very useful for our students and staff members
Students, Staff and Management are pleasure to convey hearty thanks and grateful to Rcc Platinum trust, for installing RO-Plant in our school campus on April – 2016, it has been Functioning properly. Our students are really benefited by this project.
We are very grateful to your trust for providing a RO PLANT to Our   School. By which more than 600 children are getting safe water.