Slide 1
RO PROJECT
Bringing clean drinking water to underprivileged children in schools using Reverse Osmosis water purification technology
Why RO?
Few important reasons why Reverse Osmosis (RO) plant is the most viable way of providing clean drinking water:
Water purification can be extracted using traditional methods like boring etc.

99.99% of bacteria, virus, cysts etc. are removed giving the purest form of drinking water.

Can fit in smaller space.

Cost effective as compared to other types of water purifiers.

Plant capacities can be increased as and when required.
Sustainability of RO plants
"Sustainability is the first thing to be looked into when it comes to social projects"
PAANI project addresses the issues relating to clean drinking water where children are the beneficiaries – thus it becomes of utmost importance to make this project sustainable. Keeping this in mind the Trust came up with a unique idea of installation of RO plants. It was envisaged that in due course it would become a liability on the school administration and they were aided by Government/Corporation – would not be in a position to maintain the plant on a long term. Understanding this concern, the Trust takes responsibility of maintaining the RO plants on behalf of the institutions ensuring uninterrupted supply of pure drinking water to school children. The Trust also administers special training program to the designated school staff for proper maintenance and upkeep of the plant. This ensures the objective of providing clean drinking water is sustained.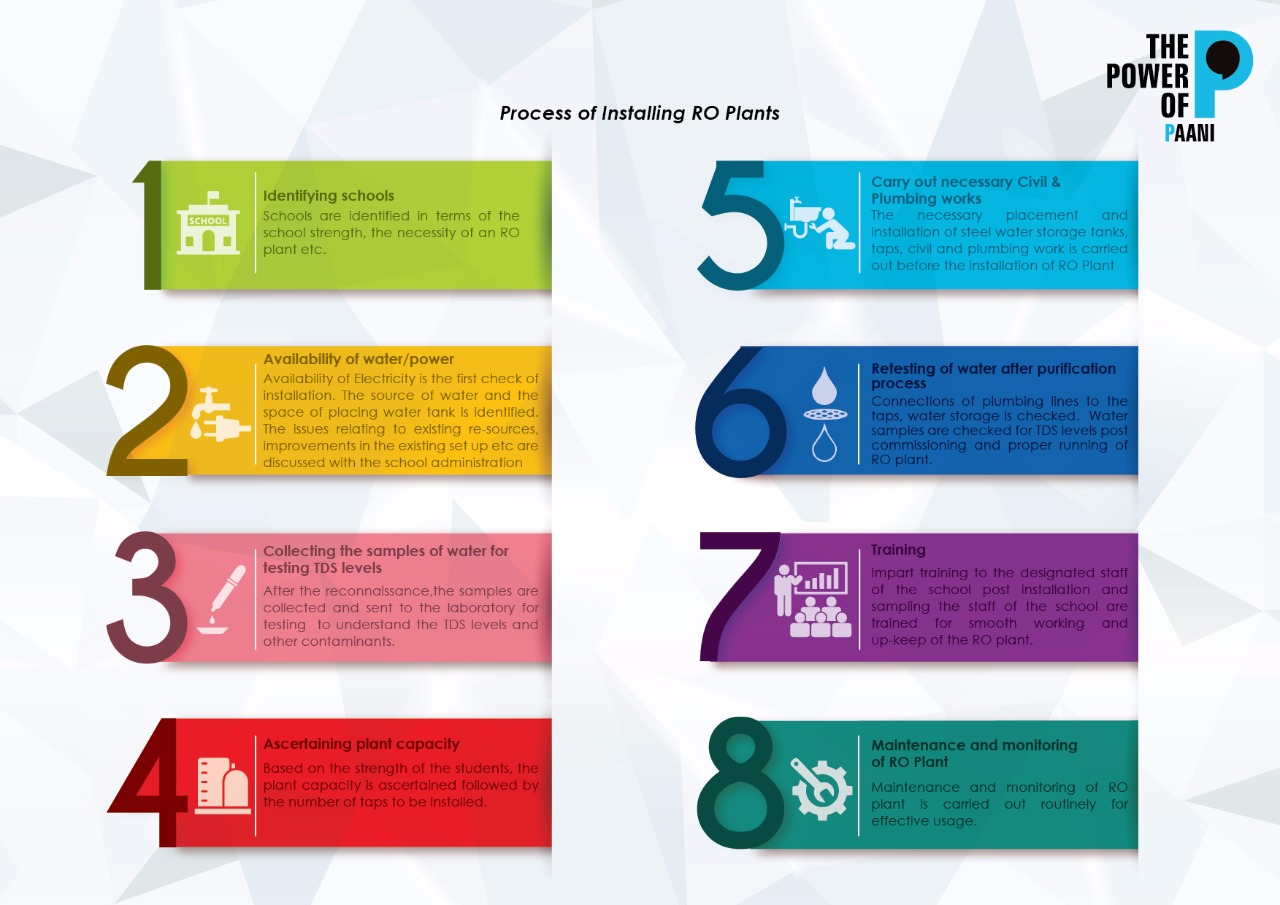 Govt High Sec School(Vaiyavoor)
RCC Admin
2018-03-23T11:08:46+00:00